What's old is new again at Madewell – with help from ThredUp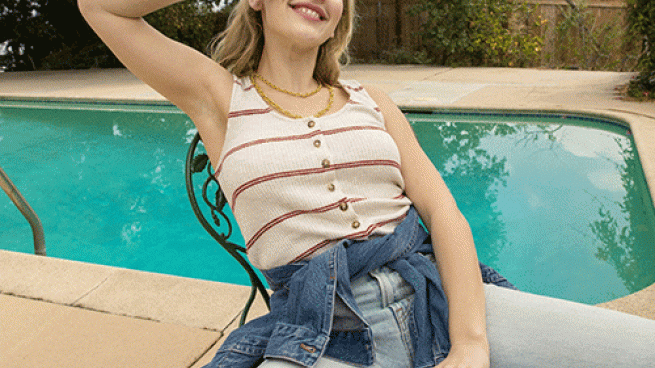 Madewell and ThredUp Inc. jointly launch Madewell Forever, Madewell's new resale platform.
The platform operates on the ThredUp Resale-as-a-Service (RaaS) technology and logistics platform which supports circular mode experiences. This collaboration strengthens Madewell's existing partnership with ThredUp, which offers a selection of used ThredUp jeans in select Madewell stores. ThredUp has partnered with a number of other retailers in recent years, including Walmart, JC Penney, and Abercrombie & Fitch.
As a result, Madewell becomes ThredUp's first RaaS customer to launch a 360 ° resale platform that allows customers to sell and buy used items. Madewell worked closely with ThredUp to develop a unique white label resale channel comprising a digital store, which is the first of its kind enabled by the RaaS platform.
"Madewell Forever" launches with over 3,000 pre-owned women's jeans, and new styles are added hourly as they become available. The assortment is organized by Madewell and is stored in the ThredUp inventory, as well as in the denim collected from Madewell outlets.
To participate in "Madewell Forever" anyone can bring any brand or style of pre-worn jeans to Madewell stores and win $ 20 for a pair of Madewell jeans at full price. The collected items are sent to ThredUp, who sorts the inventory to determine what can be resold.
Madewell denim for women meeting ThredUp quality standards will be resold on the Madewell Forever site or in certain stores. Denim deemed unsaleable will be recycled through approved programs such as Cotton's Blue Jeans Go Green program. Prices range from $ 35 to $ 50.
"At Madewell, we believe it is our responsibility to create quality products that are built to last, develop solutions to reduce clothing waste and keep clothing in circulation for as long as possible," said Libby Wadle. , CEO of J.Crew Group. . "We are deeply committed to extending the life of our product and are delighted to unveil 'Madewell Forever' in partnership with ThredUp which will significantly extend the life of our product. We hope this launch will set a new standard for the fashion industry and encourage our peers to join us in finding circular solutions that reduce the environmental impact of retail. "
"It's exciting to see a beloved brand like Madewell working to extend the life of their clothing and embark on a more circular fashion future," said James Reinhart, co-founder and CEO of ThredUp. "We are proud that ThredUp's operating platform will enable and develop a meaningful resale channel for Madewell through 'Madewell Forever'. Together, we're not only helping Madewell take action to meet its sustainability goals, but we also continue ThredUp's mission to inspire a new generation of second-hand think first consumers. "
Through the platform, Madewell and ThredUp aim to collect one million pairs of denim by 2023, double what Madewell has collected in the past six years through its existing denim swap program. "Madewell Forever" is the latest of the brand's sustainability initiatives; To date, Madewell says it has diverted more than 500 tonnes of denim waste from landfills through its existing take-back program.
Madewell is part of the J.Crew Group, which operates 145 Madewell stores nationwide and madewell.com, as of July 20, 2021. Founded in 2009, ThredUp has processed over 100 million unique used items from 35,000 brands in 100 categories.