Launch of the Verizon 5G immersive Retail Accelerator program with Digital Catapult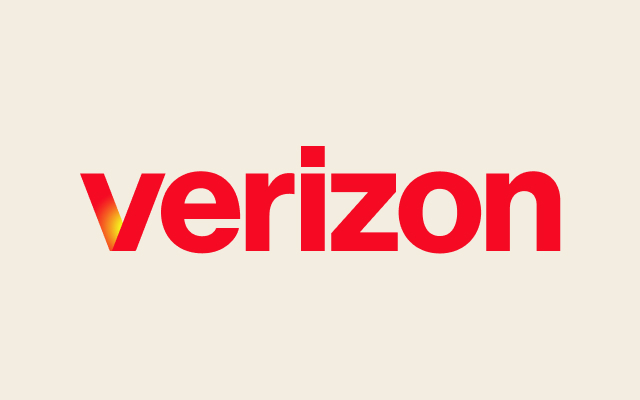 LONDON, UNITED KINGDOM – Verizon Business has partnered with Digital Catapult, the UK's leading advanced digital technology innovation hub, and leading industry partners to launch the Verizon 5G Immersive Retail Accelerator Program designed to develop the next generation of immersive retail experiences.
The first of its kind, the initiative will explore how 5G-enabled solutions can solve real-world challenges for some of the world's biggest brands – Burberry, Diageo and L'Oréal United Kingdom and Ireland, who all see the adoption of 5G as a strategic opportunity.
The program is now open to start-ups and scale-ups currently working in the retail, immersive or customer experience space who are interested in or are already developing new cutting-edge 5G technology solutions and applications. This can include concepts around the in-store experience, the out-of-store experience, digital product visualization, and virtual events such as fashion shows and product displays.
Successful applicants will have access to Verizon's 5G capabilities as well as the Yahoo Ryot XR production studio and the Verizon 5G Lab, all located in London, in order to generate their proof of concept. These concepts will be presented at the end of the program.
"The pandemic has demonstrated the transformational impact that technology can have on our ability to adapt to times of uncertainty," said Tami Erwin, CEO of Verizon Business. "The faster people are able to integrate technology into their organization, the more easily their business will adapt to new trends. The Verizon 5G Immersive Retail Accelerator program embraces the power of 5G and promises to transform the customer experience through a range of innovative technologies, including immersive experience, artificial intelligence and machine learning. "
Geraldina Iraheta, Commercial Director of Digital Catapult, said: "Today more than ever, retail organizations are looking at how new technologies can help them engage customers and find new ways to improve their business. customer experience, as well as supporting their brands for the future. We're excited to be working with Verizon to see what innovative ideas this retail accelerator has to offer, as well as bringing Digital Catapult's in-depth technical knowledge into 5G and our vast network into the vibrant UK start-up community. in this new project. "
Quotes from partners:
Mark McClennon, Global Chief Information Officer at Burberry, said: "Digital innovation is a cornerstone of our strategy, enabling us to create immersive online experiences that delight and inspire our customers around the world. We're excited to partner with Verizon and Digital Catapult – two leading companies that embody our values ​​of creativity and forward thinking – to experience the next wave of digital innovation through the Retail Accelerator program.
Benni Lickfett, Global Head of Digital Innovation at Diageo, said: "We are constantly exploring how emerging technologies can enable more meaningful experiences for our consumers and the Retail Acceleration Program is a great way to collaborate. with the main pioneers of technology to achieve it. "
Mark Apter, L'Oréal UK & Ireland said: "Creating innovative ways to interact with our customers is always a priority for us, and 5G can help us keep our audiences connected and engaged. We've already seen the possibilities of technology like virtual makeup try-on services, so I can't wait to see what new ideas can test the limits of connected experiences.
---
Notes to Editors – Burberry, Diageo and L'Oréal Challenge Participants to Solve Real Business Problems
Interested candidates can apply through the individual links for each specific challenge listed below. The program will last approx. 10 months.
Founded in 1856, Burberry is an iconic British luxury brand. As an innovation leader, Burberry is keen to explore technologies that will galvanize customers and enhance their experience, whether they are shopping at their flagship Regent Street store or at home.
The challenge: how can Burberry use 5G technology to develop solutions that; produce compelling personalized brand stories, create personalized shopping experiences with a digital / physical hybrid element and explore the potential of shareable gamified experiences that engage and retain the brand?
Areas of Focus: How can 5G technology improve the in-store shopping experience going digital in a personalized and social way? How could gamified experiences be used to engage consumers more deeply with the Burberry brand via 5G? Click on here to learn more about the first luxury social retail store in Shenzhen.
Burberry is looking for exciting proposals that boldly engage luxury fashion consumers with its brand and product line.
For the Burberry challenge please apply here.
Diageo is a global leader in alcoholic beverages with an exceptional collection of spirits and beer brands – a company built on the principles and foundations laid by the giants of the industry. Its ambition is to be one of the most successful, reliable and respected consumer products companies in the world.
Brand experiences have the power to evoke emotional and behavioral responses to brands and products. Technology allows people to experience the Diageo brand in new ways and the way brands tell their stories.
The Challenge: As lockout restrictions begin to ease, consumers are looking for more meaningful and rewarding experiences for their next social gathering. In the 3rd space, such as bars and pubs, how can 5G equip Diageo brands to stand out and win the first drink of the evening with a unique, enriching and meaningful experience? How can Diageo use 5G technology to reach customers and consumers, helping them discover their products through frictionless experiences and enhanced engagement?
Key Considerations:
The solution will need to be flexible to adapt to various environments and be portable at scale.

Requires little or little integration with existing table / menu ordering solution

Consider the message of responsible consumption and in moderation
Diageo is looking for exciting proposals that engage customers and consumers in innovative and creative ways with its leading global brands.
For the Diageo challenge please apply here.
At L'Oréal, the goal is to offer everyone in the world the best in beauty in terms of quality, efficacy and safety in a sustainable manner. Together with Verizon and Digital Catapult, L'Oréal UK and Ireland wish to explore how 5G can accelerate the use of innovative technologies.
The challenge: L'Oréal wants to explore how to demonstrate the sustainability of its products and how the user's journey, from purchase to recycling after use, can impact our world. How can L'Oréal have a positive impact on the customer experience journey through technology, such as 5G, by creating "wow" moments and by encouraging consumers to test, try and discover their brands and their product line from anywhere?
For the L'Oréal challenge please apply here.