Could this be the beginning of the end for the trout pout?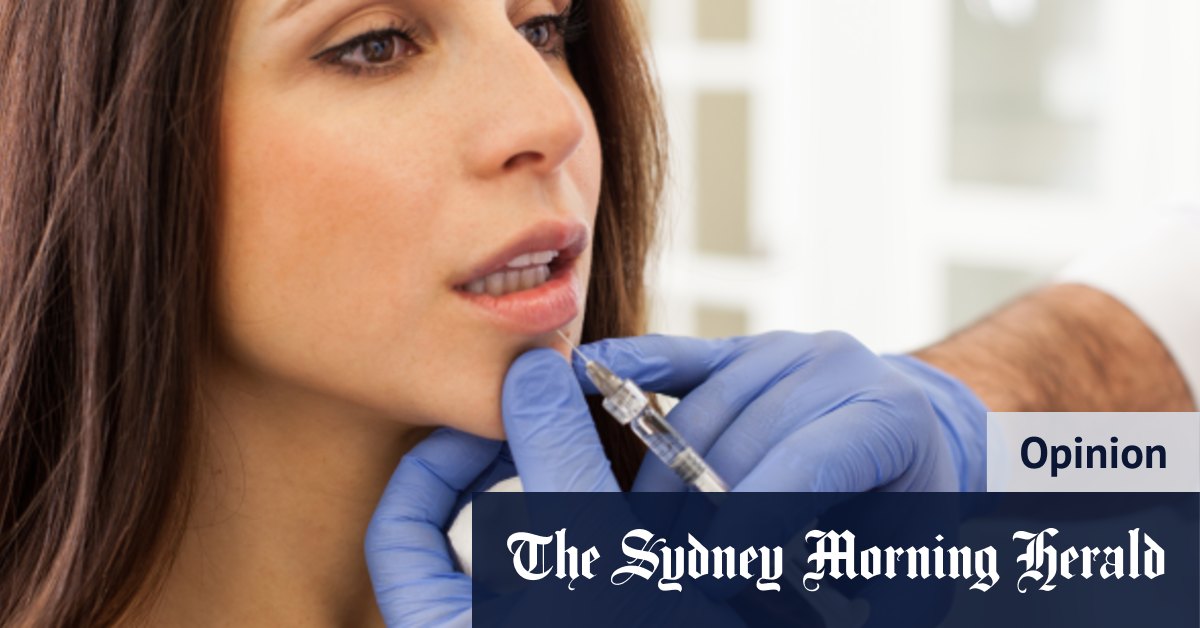 Jumping on Instagram today is admitting that you are looking a bit into a fantasy. I'm not just talking about the meticulously curated snapshots: this one, say, of a sparkling baked salmon huddled next to the greenery on a huge plate. Or this one, from your coworker handing out their homemade sourdough like a newborn, fresh out of the oven and wrapped in a linen tea towel. Or the next one, your cousin's children covered in sand and sunshine huddling together on a white beach, the pale green sea stretching out behind them, a palm tree framing a photo you know it took. at least 10 minutes of sweaty cuddling to settle on top.
It can all be boring, even if you enjoy the work that goes into it, making fun of the fiction of well-behaved children and the filters used to improve the sea.
Celebrities, major and minor, and 'influencers' wielding flutes of rosé, the golden sunset bouncing off the glass are also enjoyable. We love to ridicule them for their sponsored content even as we click on their clothes to find out if this Lee Mathews dress is still on sale.
It's a fantasy and, more and more nowadays, a catalog. A place to advertise, buy and sell. A gift guide for a brighter and infinitely more expensive life. I know all this, yet there is one thing that itches, like a grain of sand wandering in a swimsuit: faces.
I know about the bodies. There are so many celebrities and non-celebrities getting slim and shaving their hips, stomachs, thighs with Photoshop now that it's almost expected. Only new moms and body positivity advocates dare to show off their cellulite while doing supportive sports or their latest podcast. It's irritating; sad too. But, like the kids on the beach, I understand. Exposing yourself is difficult, even more difficult if you have followers and friends who are judgmental (that's the majority of us).
But the faces are different. Faces are the way we get to know someone. Faces tell us how a person is feeling, what they are thinking – who they are. Looking at the faces now, both online and in real life, many look like a replica of the latter, all shining like baked salmon on a plate: pink and shiny, without character or age, still hovering around. 37.
According to the Cosmetic Physicians College of Australasia, Australians now spend more than $ 1 billion a year on minimal or non-evasive cosmetic procedures, including Botox and skin filler injections, to add volume, sculpt faces and improve the lips.
And although I myself have been a lifelong follower of these relentless beauty standards, adhering to the mandate of wrinkle-free skin, groomed eyebrows, social media filters, even I find myself longing for the faces of the past. . Back in the days when you were still considered beautiful with lines or jowls or fading. Back in the days when your teeth could be beige, your arms twisted, your neck a little loose. Back when people didn't care. Perfection was not attainable, so it was not an aspiration. There was nothing to sell.
And the lips – you could have normal lips. Your upper lip should not exceed the volume of your lower lip to be considered hot. I miss real lips; I miss the way they curl up when people laugh and disappear when they smile. There is something nostalgic for me now
a toothy smile, like hearing a song by Simon & Garfunkel float from your neighbor's house:
"Kathy, I'm lost, "I said, even though I knew she was sleeping /" I'm empty and in pain and I don't know why…"